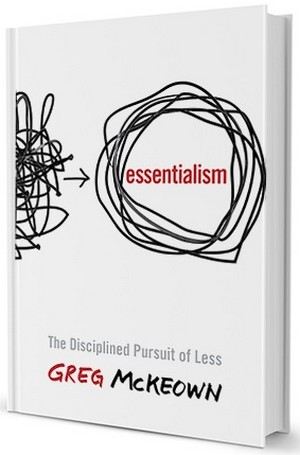 Imagem: Saent.com
     In his book "Essentialism, the Disciplined Pursuit of Less", the author aims  at deepening the understanding of such concepts that may help us to stick to our own genuine goals, and, at the same time to figure them out more clearly, by rejecting or avoiding everything that is non-essential to getting us closer to them.
     One of this concepts, in chapter 10, "Clarify", is precisely Clarity, concerning both purposes and roles and may be perfectly applied to our teacher teams or to our personal work.
     Then, to attain this efficient "clarity", the Author suggests we must take the crucial decision of choosing what he calls "an essential intention". It must be, at the same time, deeply meaningful and totally concrete in order to detain enough power to inspire and the minimum objectivity to be measurable.
    Greg Mckeown gives an example of an essential intention "Everybody in the UK will have internet access until 2012" described by  Martha Lane Cox when she had been invited to a  mission in this realm . He said that it enabled all her team work to distinguish clearly what each of them should do (and not do) in order to get there.
    How to formulate the "Essential Intention"?
   The Author gives the advice we may ask ourselves the two core questions that will configure all the decisions to come:
"If we could excel in just one thing, what would it be?"

And "How do we know that we have arrived there?"
     When the author made that discovery he was comparing different ways non-profit organizations declared their missions; he found that the really powerful inspiring declarations were, actually, the most concrete and measurable of all.
     This school year, our global theme "to be +" may seem a too vague and immeasurable "essential vision", but – as the light refracts in its seven hidden colours in the rainbow – each month, we work only one value like "to welcome" in September, or "to be commited" in October, so that the times chosen favour the achievement of concrete, "ready –to-live" occasions, and so, "step by step", we may be approaching the goal.