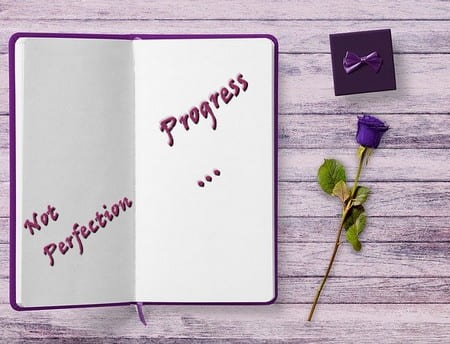 Image by DarkmoonArt_de from Pixabay 
    A spontaneous impulse lives in us towards "the most perfect"; it always lurks our newborn goals, it prowls the corners of our decisions, it even infiltrates the atmosphere of our most ingenious dreams.
    We go against this impulse by simply searching to progress, by each small step of our own determinations. The irresistible cintilation of perfection ceases its hypnotic power just after the first shaky steps which  reveal we have chosen the adventure of progressing.
    As a nocturnal expedition, where the map is drawn as we move forward, the humble discovery of what is uncertain and unheard: thus is the the meander of writing, groping along the elusive and graceful mouvement of words, aspiring their live freedom…
With Teach Write October – Sharing Inspiration 1 – Ines