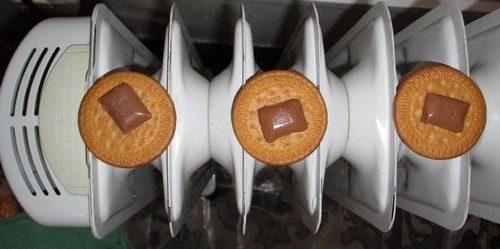 Image: "How to melt bits of chocolate on cookies at the work place"
Better Blogguing with Students Course – Week Four #edublogs
I
      Taking the risk to be trivial, I would start by remembering the fundamentals: 
      I really believe you must love deeply both the unique students you have the privilege to serve and the creative and somehow amazing process of writing. Otherwise it just won't work; as Christian Bobin so vividly puts it: "To write and to love are the same."
II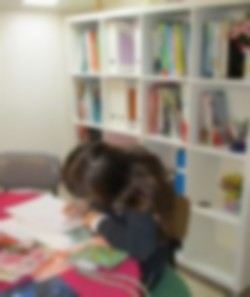 Image: Writing in our tiny Workshop
     Then, I will share just what I live, in my daily context: our Writing Workshop doesn't take volunteers; on the contrary, kids are sent to us through a process that involves both language teachers, "responsible for the classroom teachers" and our wonderful staff of Educational Psychologists.
     Concerning technical difficulties, the internet connection remains slow on the third floor – where we work – and my kids haven't been immersed, yet, in the culture of typing, although I suggest them to download a typing software and try it by themselves, five minutes a day. As the young students of Mrs Yollis so clearly explain in their video: "Typing Matters".
     The other feature that characterizes our work background is the lack of stimuli and training concerning reflection. One could expect that it should flow naturally from young minds, but within our traditional learning environment, it seems to have turned into a hard task, painful to accomplish, due to the load of subjects to deliver. Of course you also find those amazing teachers that master the art of reaching beyond the short horizon of the curriculum, to support their students in the quest for raising the questions that ignite the sparkle of reflection.
III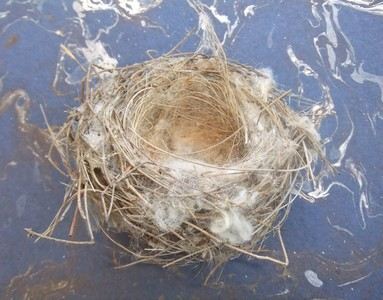 Hopefully, young writers will be leaving the nest of their confort zone and fly away…
     Finally, students must be helped to discover that they have something unique to say; that they are sent into this exciting mission of conquering their own voice. They don't have to become professional authors or published writers – although some do, indeed. Their goal should appear like an inner adventure, slowly discovering their own orignal strengths and unsuspected possibilities to create, elaborate and reflect that only come to light through writing.
IV
Image: Three young heros of the writing quest
     After these foundations are settled, students are empowered to aim for high quality writing and we may build upon this solid base by trying a wide variety of strategies to inspire and enhance their writing:
        Finally, a word about the meaning of the first photo on this post: this minimal place in school also works as a shelter, a cosy spot for a halt: that's why we may listen to some sweet music and enjoy three cookies and 4 bits of chocolate while we learn to create and to reflect, in an always renewed astonishment, through the wonder of writing.
Ines