Enjoying a Halt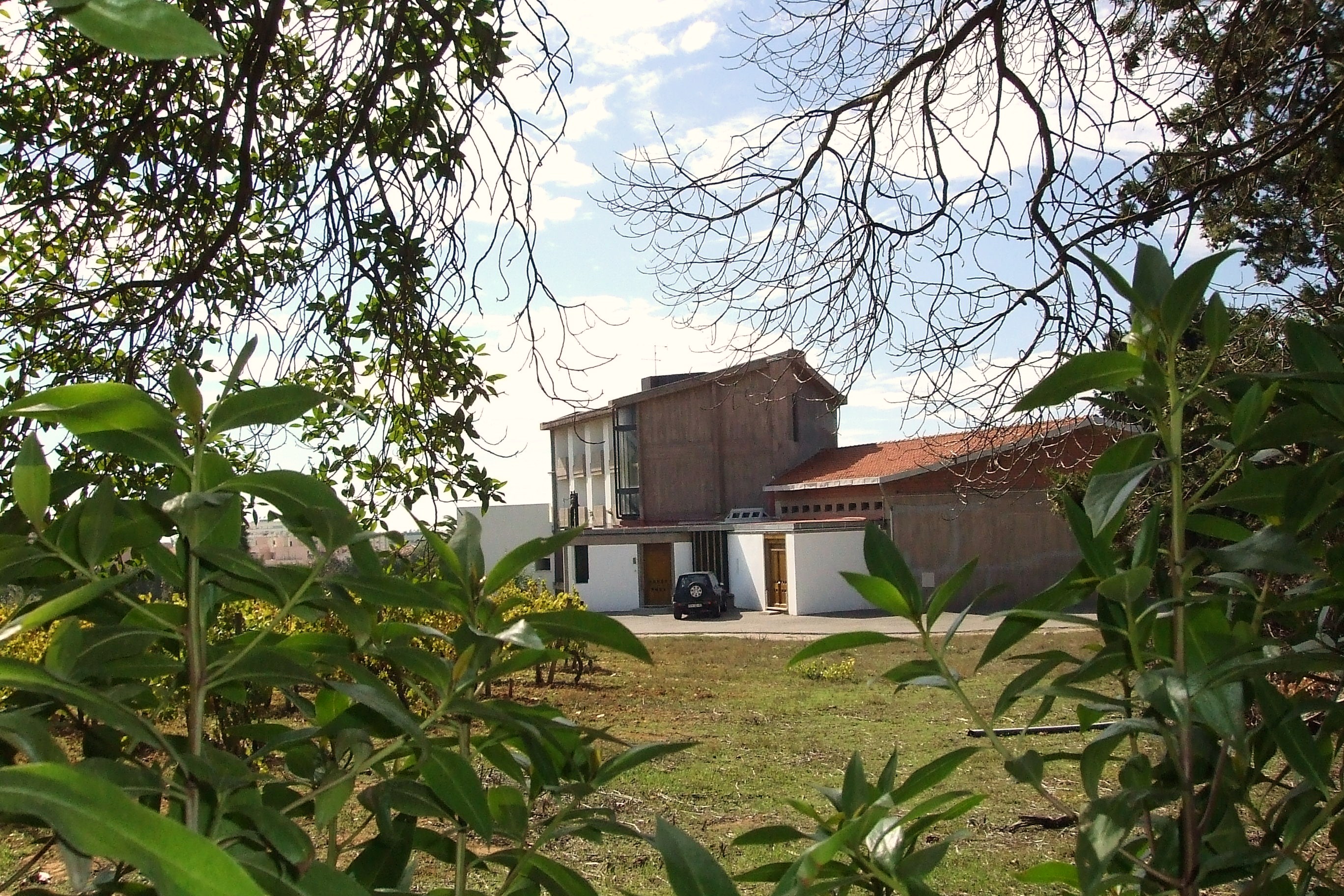 In the quietness of the Benedictin Monastery of Santa Maria do Mar, we can find that "fine pitch" of silence that enables us to listen the otherwise easily imperceptible voice of our inner thoughts. As if a sort of healing power, concealed in silence, could restore our bruised soul.
Too often merged in a turmoil of action we come to loose contact with ourselves up to the point where words sound meaningless and acts feel deprived of purpose.
We just aren't genuinely present to what we say and do, as if our true self had migrated to a deeper layer of being, thus forcing us to beg for a higher truth and surrender to a more demanding love.
After five days of Teachers'work, we still can feel the strong vibration of holidays reverberating through the joy of being together again and the attractive look of fresh new projects. But this short preparation time is winding down already and in five days a new inspiring and demanding school year will be born again.
I wish we can all enjoy the opportunities, offered along the way, of stopping for a halt, and be restored in depth.
I would also like to list here my summer readings, for I was glad to finally  have been given time to read; in the end, most of these readings relate to our new digital era and the globalization process, and, in a certain sense, play a part in my initiation to "web2.0 philosophy of life".
1. The World is Flat , by Thomas Friedman
Only while reading it I realized it was a "classic" already; fortunately I've found the 2007 edition at our British bookshop.  I will only underline the similarity between the crisis in school both in America and Europe: students from abroad – among us, mainly from Eastern Europe –  consider our studies level too low, while our parents complain that kids don't have time to enjoy their infancy.
Other chapters in the book led me to think that perhaps both are right. I feel that, twenty years ago, it was much easier to keep students interested and working, even if the curriculum was heavier. We can't go back, we just have to adapt to the new features of knowing and learning that are emerging in a new world. Web2.0 may conquer the hearts and minds of our students that refuse to learn in traditional ways and don't know how to replace them yet.
2. Coming of age,  by several authors invited by Terry Freedman
These are wonderful testimonies that I try to spread around me by printing and binding the free download booklet. It shows web2.0 potential to revolutionize school life whenever teachers aren't afraid of "thinking outside the box" and are eager to support their students along their first steps dealing with technology. I would like to translate these chapters with some friends, but we totally ignore the meaning of so diverse and complex English names for professions and jobs!
I'm still reading it: how will "key emerging technologies, critical challenges and significant trends" identified in the Report impact in "teaching, learning and creative expression"? The subject is very clearly explained and the core elements unfold within a sort of epic atmosphere that takes your breath away.
It is about our youth and the new ways they relate to the web. I just began reading it, but I leave it here, for the link may be useful to someone. I received it via Twitter, from nstone
5. The Black Swan by Nassim Nicholas Taleb : I'm reading  it in Portuguese. It's a piece of Literature; the central thesis is powerfully liberating, yet, sometimes one seems to feel abandoned, at the mercy of the foreign god of Ramdonness. It has something similar to the other books in that it keeps moving forward into a new direction, dragging us deep into the unknown. As our world is changing, we can't possibly pretend to capture the meaning of this change by trying to encapsulate it in an ancient and uncritical frame of mind.
6. Notes from my Travels by Angelina Jolie
As a ONCR  Goodwill Ambassador, she reports about Refugees hard conditions of life and outstanding courage to go ahead as well as how she highly prizes the new connnections made in those distant lands where she wasn't known as an actress to her new friends.
7. The Starfish and the Spider by Ori Brafman and Rod a. Backstrom
I've read it in Portuguese. The emphasis is placed on the unparalleled success of decentralized organizations even under persecution of more traditional ones. Once again, the central thesis may be applied  to structural changes in our ways of  learning that are rapidly taking shape and pressing schools to become aware and adapt to it.
Now, I would be glad if you share with me one of your holidays readings. Will you?