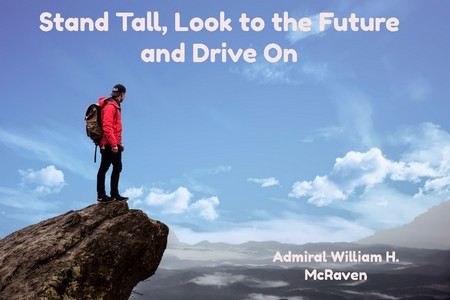 Image: Stencil
# Edublogs Club Prompt 3
    While having always taught and tutored students in the realm of the traditional learning system, I, as well as so many colleagues, have been constantly worried about the central role our free will plays in the process of learning and the different ways to challenge it, to configure a valuable interpellation to students.
    Yesterday, I found this same concern in the deep reflection of David Guerin "Is it possible to teach Grit?":
"Kids with willpower habits do better."
"Sometimes, I think we simply tell students to work harder or to persevere, but we aren't giving them tools they need to learn these skills.
We aren't teaching the behaviour we want to see."
"Could we be doing more to explicitly train students how to have willpower?"
      Some of my older students are being introduced to the inspiring book "Make your Bed" by Admiral William Mc Raven – in Portuguese version – just hoping they will feel the power of the injunction to act by self-determination that goes through all the chapters as a burning fuse.
      Earlier, I had found this kind of vital inspiration in the approach of Team Couching proposed by the author Jeff Boss, ancient Navy Seal, in whose work the values instilled emanate from the power of free will as from a burning nucleus.   
    Many of my older students that struggle at school are deeply engaged in boxing, jujitsu, surfing, sailing, tennis… where they may be brilliant and feel empowered, thanks to their total dedication and relentless training.
    However, although these extra school activities allow them to win self-esteem and discover the deep joy of confronting obstacles, we don't know how to help them to transfer these new competencies and skills to the inner – and only apparently more abstract – realm of academic subjects.
     Angela Duckworth – the author of "Grit, the power of passion and perseverance" – would say the gap between both is due to the fact that the former have been freely chosen, while the latter have been imposed upon students.
     She gives us some strong hope to be able to help our students to  "effect change" by stressing that "there is a surprising parallelism between teaching and parenthood" [1] and she describes how the communication of genuine affection, respect and high expectancies may arouse, in students that struggle in school, a more refined motivation and a stronger resilience in the adventure of learning.
    Yet, the question raised by David Guerin remains actual and urgent as ever:
"Could we be doing more to explicitly train students how to have willpower?"
Ines
[1] – My translation from the Portuguese version.